Lemonade Day: Stories of Youth Entrepreneurship
As you may know, we recently joined arms with Groupon Grassroots in a campaign to gain support and donations to place Lemonade Day entrepreneurial materials in the hands of at least 100 children. Well here is our recently posted story from their blog! (Keep in mind this may be a refresher to some on what Lemonade Day does!)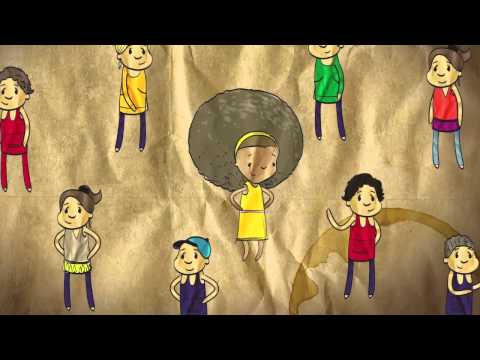 The Issue: Entrepreneurship Education, A Missing Element 
The lemonade stand, an American icon that symbolizes the entrepreneurial spirit of the United States, is the cornerstone of our educational program, Lemonade Day. We want kids to love business and to open their eyes to the possibilities. Through the program, students receive fun, free educational materials that provide 14 lessons in how to open and operate a lemonade stand.  Kids work with a parent, teacher, or other mentor to learn and practice the business and personal skills emphasized in the program. They take the lessons beyond the classroom to have a real-life experience, actually making their own money.
The highlight of the program occurs on the annual Lemonade Day in May when participants all over the country open a lemonade stand for business. Now in its sixth year, Lemonade Day has grown from 2,600 participants in Houston to more than 55,000 and more than 160,000 nationwide in 35 other cities in the United States and Canada.
Lemonade Day: Our Kids
Each child embraces the concepts of Lemonade Day in their own individual way. Some enjoy setting a goal and then making, spending, and sharing their own money. For others, the taste of success, a caring mentor, and a supportive community changes their future outlooks. Read these examples of the impact Lemonade Day has made on an individual child's outlook on their future:
Mari, 10, a four year participant in Lemonade Day, was recognized at the Ernst & Young Entrepreneur of the Year Awards this year and has been invited to audition for Shark Tank, the ABC TV program highlighting entrepreneurs.
Clara, 7, and Eliza, 4, have taken their Cool Blast Lemonade stand above and beyond the Lemonade Day program by keeping their stand open all summer. They even made a Facebook page and website, which received national recognition on Fox & Friends.

Nick, an autistic 16 year old, is applying his Lemonade Day experience to a leather-making business that he and his parents hope will be a way for him to have a lifelong business to support himself.
The Campaign: Sponsoring Youth in Hands-On Entrepreneurial Program
Just $8 provides materials for two children to participate in this hands-on learning experience. The children you sponsor will receive a Lemonade Day backpack, filled with the Entrepreneur Workbook andCaring Adult guide that teaches them the 14 lessons of Lemonade Day including how to set goals, develop a business plan, secure an investor, create a product, make a profit, and give back to the community. If 50 people donate just $8, we can provide these materials and experience to 100 kids!
We couldn't be more excited to get to work with Groupon Grassroots to help spread our message, and we are happy to see they feel the same way! "We are thrilled to have Lemonade Day as one of our many Back to School campaigns running this week!"-Kyle Klatt, Campaign Organizer, Groupon Grassroots
Please take a moment to share and support our campaign with friends, family and colleagues to allow at least 100 kids get to experience Lemonade Day!